This is a full moon rising over the La Plata Mountains on January 17th, 2003.
Krista and Flint are very fortunate to work at Mesa Verde and enjoy the scenic
ride to and from work. The view here is through the Long Mesa '02 Fire
burn area on Chapin Mesa.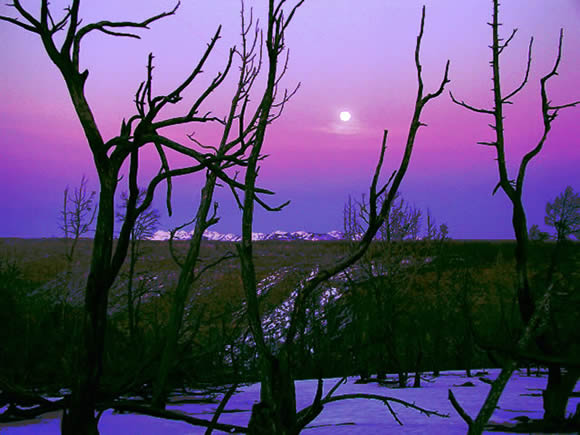 A couple weeks ago the 4CCC group decided to plan
a joy ride to Long House in Mesa Verde.
February 1, 2003 was a splendid day to take it in.
We had us a great view from Park Point. Elevation 8527! The formations
in focus are Knife Edge and Lookout Points on north end of the park.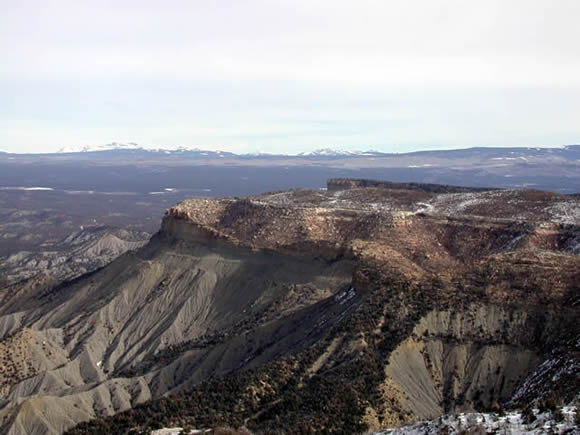 The Cresslers walking back down from the point.
Sleeping Ute Mountain and McElmo Canyon in the distance.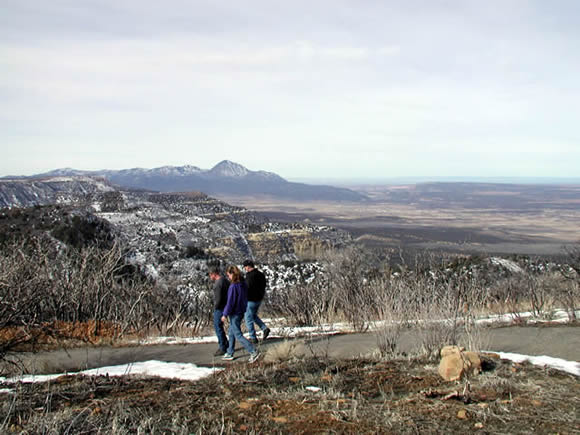 Krista and newly weds Michael & Amy enjoying the view and some fellowship.
Michael and Amy were wed January 25th and have been enjoying their Honeymoon in Ouray.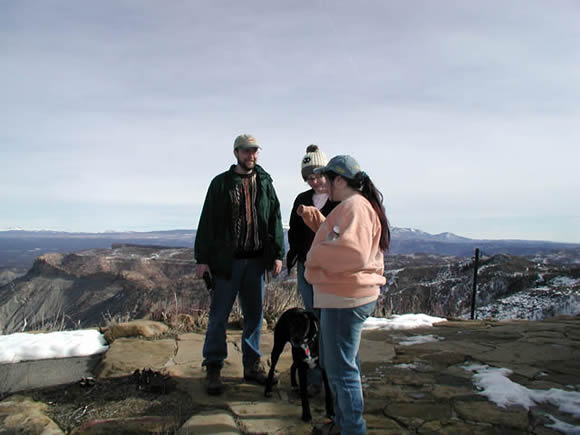 Glad the walk back to parking lot is downhill!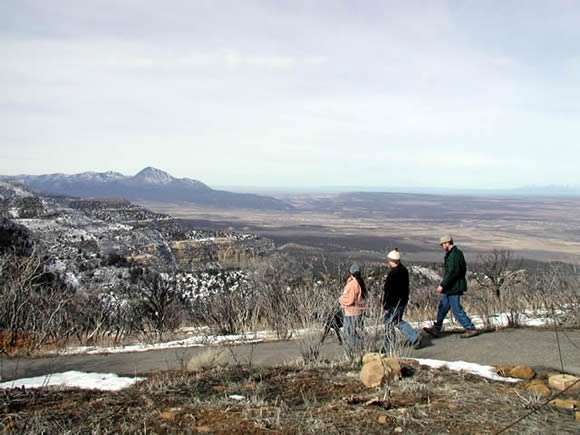 Stopped on the tram trail at the shelter on Wetherill Mesa. Lunch Time!

Michael and Amy at the Long House Trail Head. Look happy don't they? =8-)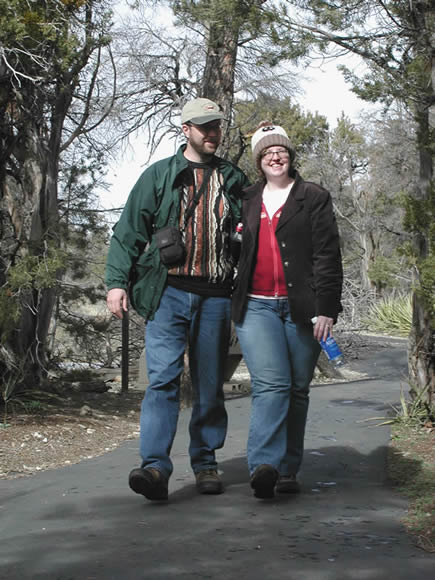 Some of the 4CCC gang here at the trail head.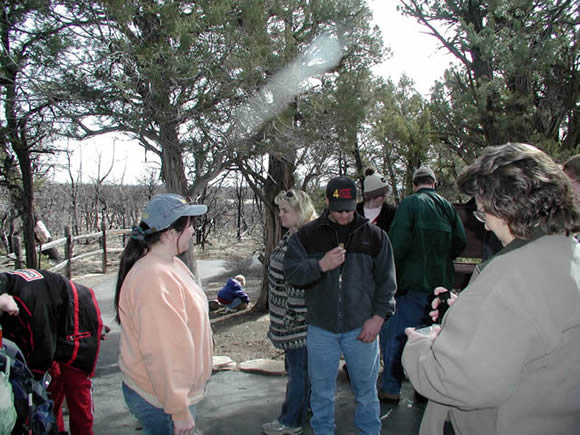 Long House Cliff Dwelling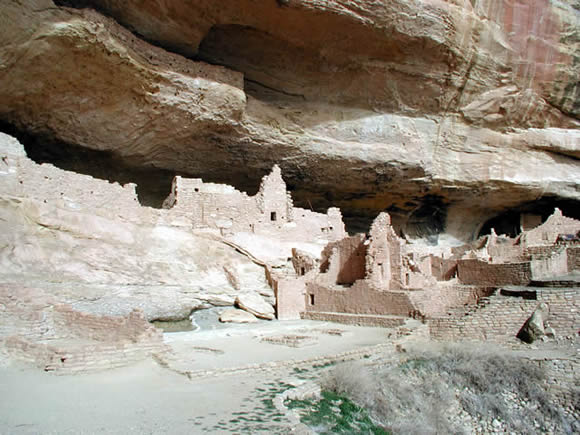 4CCC members working on their archeology habits here.

Bird nest near top of alcove.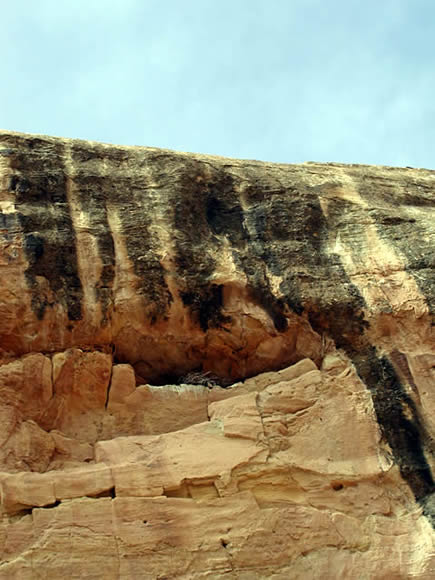 Interesting tower on west end of complex.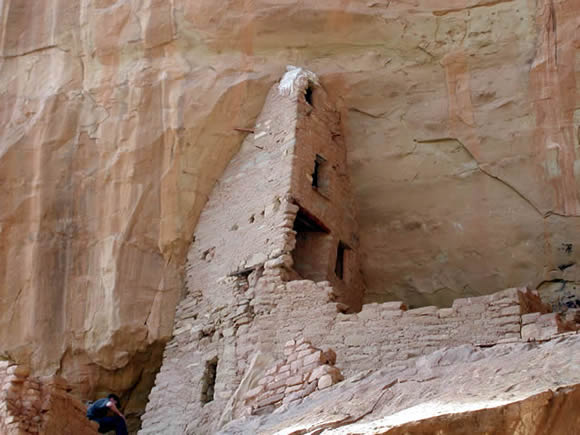 This is a climb!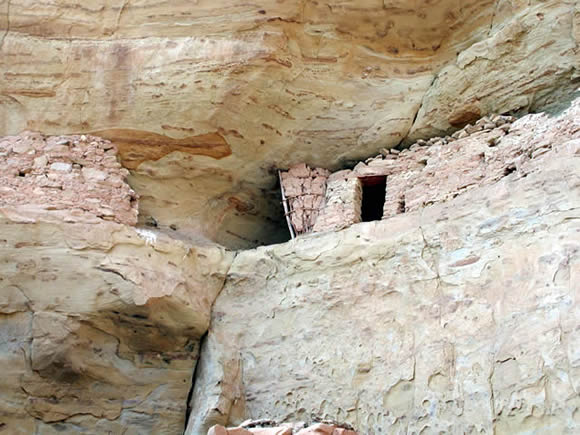 Front of the alcove area where farming terraces and dammed pond would
have been used by Ancestral Peubloans 700 years ago.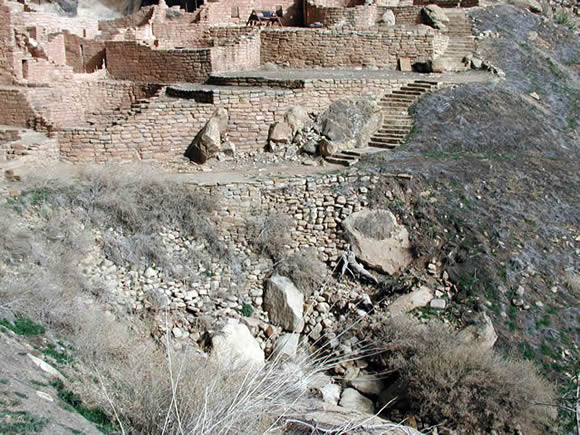 Checking out the kiva floors.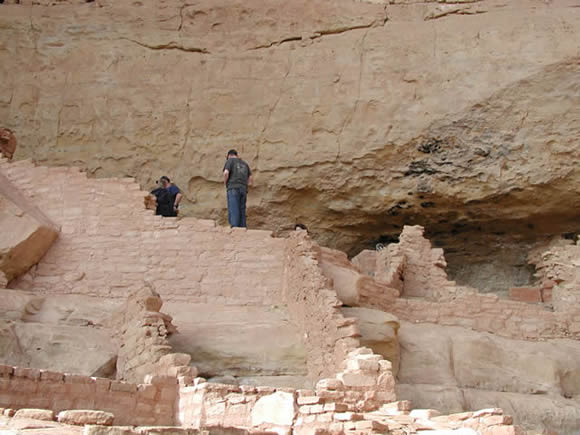 Michael working on a close up view of the architecture.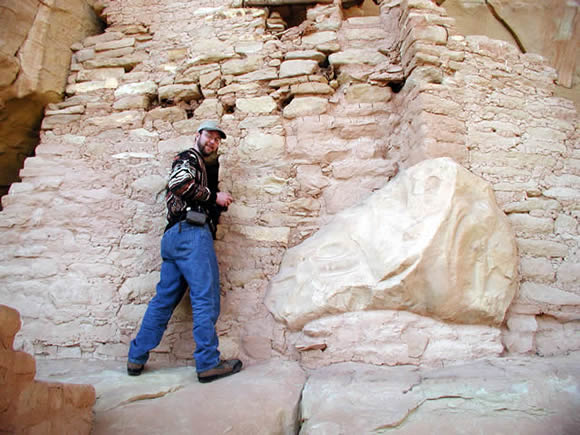 Krista checking out some pottery sherds.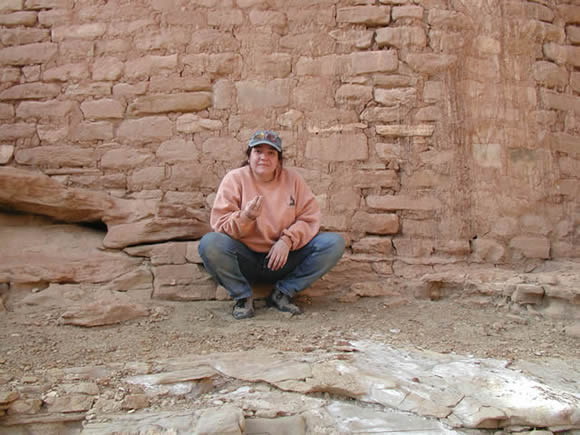 On January 17th, we also caught a beautiful sunset view from the Farview area at Mesa Verde.
Good way to end a day!